Targi
VISCOM 2019
Thank you for visiting our stand!  Below you will find our catalog to download.
Vielen Dank für Ihren Besuch auf unserem Messestand während der VISCOM Messe in Düsseldorf . Im Anhang finden Sie bitte unseren Online-Katalog zum Download.
Catalog for download English version 
If you're interested in particular products from our offer don't hesitate to send an email - we will be glad to answer all your questions.
Interessieren Sie sich für konkrete Produkte aus unserem Angebot, senden Sie uns bitte eine E-Mail . Sehr gerne beantworten wir Ihre Fragen und beginnen die Zusammenarbeit.
Due to large variety of products available in our offer, pricing is done individially for each customer.  Send us details about the product you want - size, preferred materials and/or technology and we will reply.
Aufgrund der breiten Palette unserer Dienstleistungen gestalten wir das Preisangebot individuell. Schreiben Sie bitte, für welches Produkt, in welcher Größe und auf welchem Hintergrund wir Ihnen ein Angebot schicken sollten.
Selected pricing examples with standard parameters are dependent on amount and frequency of orders. We can send detailed pricing information via e-mail. If you are an agency, you can send us your company details and tell which products you are interested in.
Preise für ausgewählte Produkte mit Standardparametern hängen von der Menge und Häufigkeit der Bestellungen ab. Wir können Ihnen Preislisten per E-Mail versenden. Wenn Sie eine Preisliste für Werbeagenturen möchten, teilen Sie uns bitte Ihre Firmendaten und Produkte mit, die Sie interessieren. Wenn Sie unser Partner werden möchten, lesen Sie folgende Informationen über Zusammenarbeit.
THE MAIN PROFILE OF OUR ACTIVITY IS:
Textile light panels with exchangeable face
Advertising light coffers
3D light letters
UV printing on hard materials
UV printing on roll materials
CNC machining of plastics
CNC cutting of materials
If you are interested in cooperation ,check the PARTNERSHIP section.
 Below are some photos from the Viscom Trade Fair: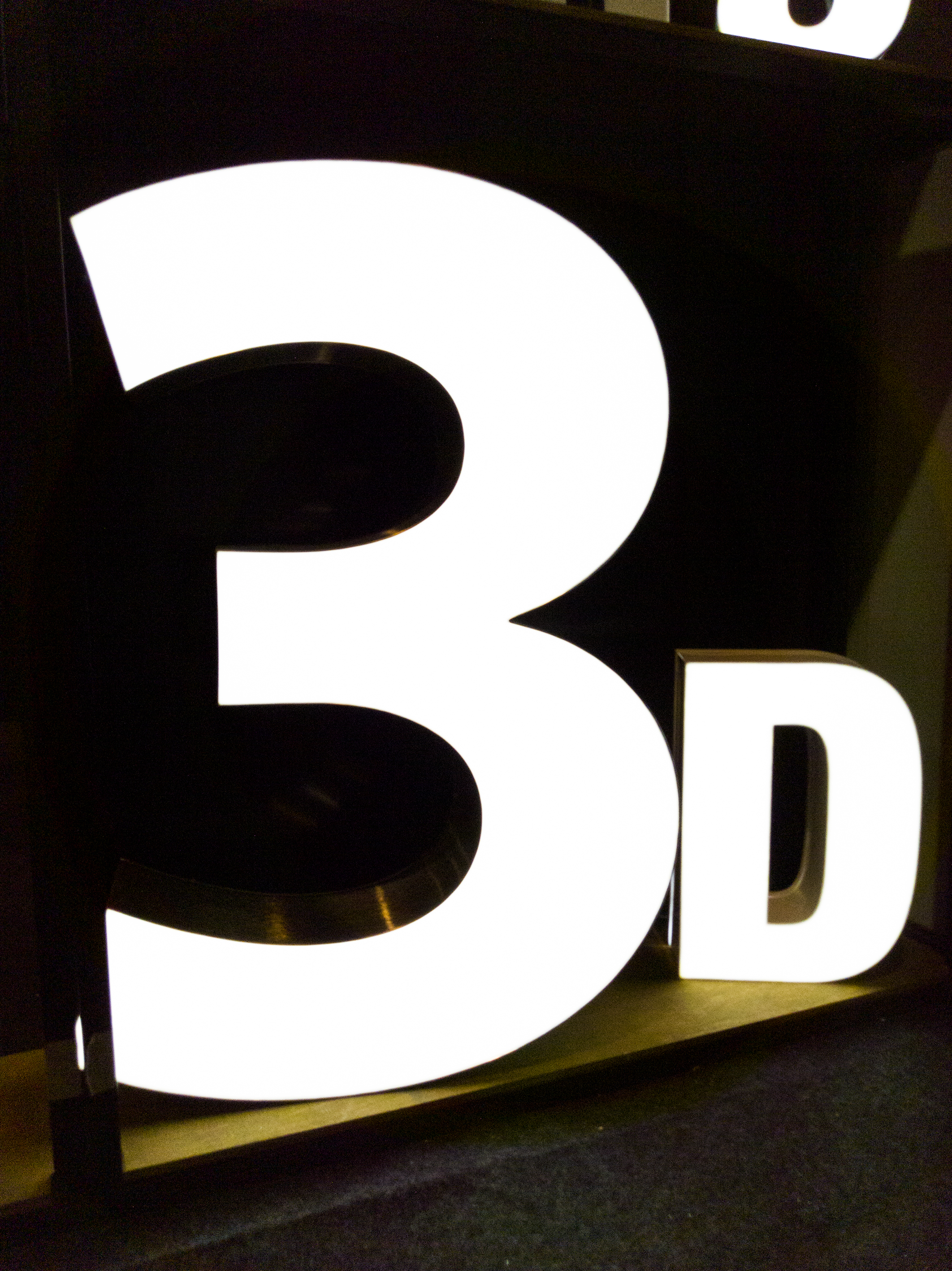 COOPERATION / ZUSAMMENARBEIT
We would like to invite interior designers, architects, furniture manufacturers (especially kitchen studios and internal wardrobe storages), interior decorators, photographers, advertising agencies, glass manufacturers.  We would also like to invite companies and individuals who would like to expand their offer with extrordinary, unusual and modern decorative and usable items - manufactured indvidually.
Wir laden Designer, Innenarchitekten und Möbelhersteller ein, insbesondere Hersteller von Küchenstudios, Einbauschränken und Schiebetüren, Innenarchitekten, Fotografen und Grafiker, Werbeagenturen und Glasfabriken. Wir laden auch Unternehmen und Einzelpersonen ein, die ihr Angebot mit einzigartigen und modernen Dekorations- und Gebrauchsprodukten erweitern möchten, die von uns für individuelle Bestellungen erstellt werden.
WE PROVIDE/ GARANTIE
expertise / fachkundiger Rat
competitive prices / Produzentenpreise
swift production time /  sehr gute Liefertermine
help with transportation and logisics / Hilfe in der Logistik
material samples / Mustermaterialien
discount for sample products for our partners / Showroom zum Aktionspreis
We are at your service, call us or email us and we will be glad to help you. You can count on full support from our team during whole production process. If you are interested in cooperation, tell us something about your needs and what kind of products would you like to see in your offer.
Wir stehen zu Ihrer Verfügung, wir beantworten jeden Anruf oder jede E-Mail. Wir unterstützen Sie in jedem Moment des kreativen Prozesses bei der Erstellung von Ihrem eigenen Print.
Wenn Sie interessiert sind, mit uns zusammen zu arbeiten, schreiben Sie, was Ihre Projekte oder Ihr Tätigkeitsspektrum ist, senden Sie uns Ihre Website und Info, welche unserer Produkte Sie in Ihrem Angebot vorstellen könnten.